Participants of the 9th Competition 2013
PARTICIPANTS of the 9th International Paderewski Piano Competition in Bydgoszcz
The competition is open to pianists of all nationalities, born 1981-1997.
The preliminary auditions to the International Paderewski Piano Competition took place in June – July 2013 in  London, Moscow,  New York,  Seoul, Tokyo, Wien and  Warsaw.
Out of 181 young pianist who entered the competition The Jury qualified 48 candidates to the Competition from 15 countries. 34 pianists from 12 countries took part in the Competition in November in Bydgoszcz.
natalia
2023-10-25T21:08:42+00:00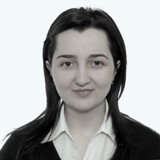 The competition is co-financed by the Minister of Culture and National Heritage from the Fund for the Promotion of Culture – a state special purpose fund, as part of the "Music" program implemented by the National Institute of Music and Dance, and by the City of Bydgoszcz.
Partner of the International Paderewski Piano Competition  – Kujawsko-Pomorskie Region.