Laureates of the 8th Competition 2010
LAUREATES of the 8th International Paderewski Piano Competition in Bydgoszcz
The winner of the 1st prize was Eduard Kunz from Russia, 2nd prize -Kim Hyun Jung z Korei (15 000 Euro), 3rd prize (ex aequo) won Sergey Redkin from Russia and Michał Szymanowski from Poland (7 000 Euro), 5th prize Denis Evstyukhin from Russia (2 500 Euro).
The Chairman of the Jury was Professor Piotr Paleczny, Poland. The auditions was open to the public and transmit on Internet.
biuro
2023-10-14T13:48:43+00:00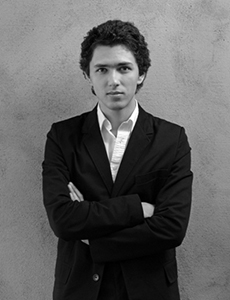 1st prize - Eduard Kunz Russia 30 000 Euro [...]
The competition is co-financed by the Minister of Culture and National Heritage from the Fund for the Promotion of Culture – a state special purpose fund, as part of the "Music" program implemented by the National Institute of Music and Dance, and by the City of Bydgoszcz.
Partner of the International Paderewski Piano Competition  – Kujawsko-Pomorskie Region.