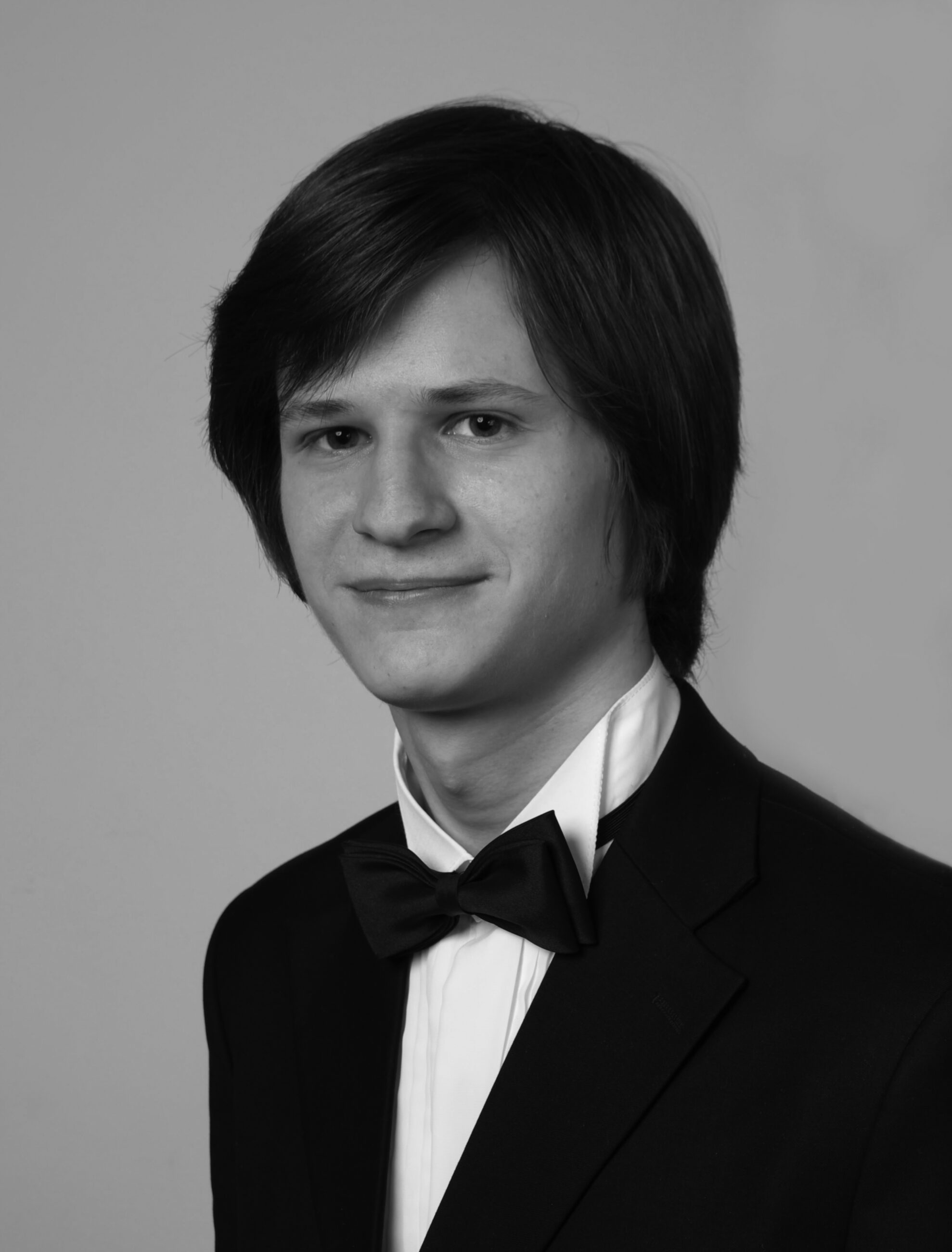 Veniamin Zhukov
Rosja / Russia
Born on March 15th, 1992. Student at the Moscow State Tchaikovsky Conservatory. Gave concerts in Russia.
2005 – II prize at the VI All-Russian Piano Competition in memory of V. Safonov in Pyatigorsk.
PROGRAM / REPERTOIRE
I etap / I stage
F. Liszt Nuages gris S. 199
F. Liszt Mephisto waltz No. 1
K. Szymanowski Metopes op. 29
The Isle of the Sirens
Calypso
Nausicaa
II etap / II stage
I. J. Paderewski Album de Mai: Au Soir op. 10 No. 1
Album de Mai: Caprice Valse op. 10 No. 5
R. Schumann Fantasia in C major op. 17
F. Chopin Ballade in F minor op. 52
Półfinał / Semi-final
L. van Beethoven Sonata in B-flat major op. 106
Allegro
Scherzo: Assai vivace
Adagio sostenuto. Appassionato e con molto sentimento
Largo — Allegro risoluto. Fuga a tre voci, con alcune licenze.
C. Franck Piano Quintet in F minor
Molto moderato quasi lento
Lento, con molto sentimento
Allegro non troppo, ma con fuoco
Finał / Final
S. Rachmaninov Concerto No. 3 in D minor op. 30
Allegro ma non tanto
Intermezzo. Adagio
Finale. Alla breve