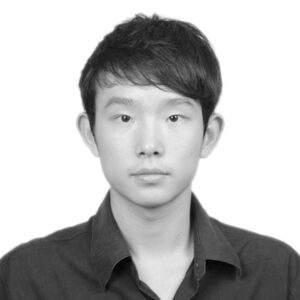 Boyang Yu
Chiny / China
Born on July 6th, 1992. Student at the Beijing Central Conservatory of Music. Gave concerts in China and USA.
2012 – I prize at the Allegro Vivo International Music Festival in Austria
2011 –II prize of the VIII College Cup Piano Competition in memory of the CC Birth Anniversary of Franz Liszt.
PROGRAM / REPERTOIRE
I etap / I stage
F. Chopin Etude in C major op. 10 No. 1
F. Liszt Transcendantal Etude No. 10
J. S. Bach Prelude and fugue in G minor Book II BWV885
M. Ravel Jeux d'eau
F. Liszt Mephisto Waltz No. 1
II etap / II stage
I. J. Paderewski Album de Mai: Au soir op. 10 No. 1
Chant d' amour No. 2
Scherzino No. 3
Caprice valse No. 5
L. van Beethoven Eroica Variations op. 35
M. Ravel Gaspard de la nuit
Scarbo
Półfinał / Semi-final
C. Debussy Preludes Book II
F. Liszt Hungarian Rhapsody in C-sharp minor No. 12
A. Dvořák Piano Quintet in A major op. 81
Allegro, ma non tanto
Dumka: Andante con moto
Scherzo (Furiant): molto vivace
Finale: Allegro
Finał / Final
L. van Beethoven Concerto No. 3 in C minor op. 37
Allegro con brio
Largo
Rondo