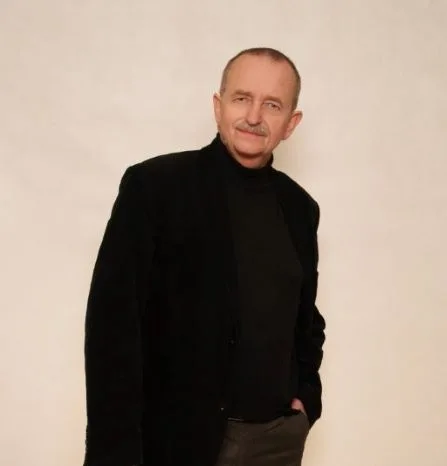 Waldemar Wojtal
Poland
Waldemar Wojtal graduated with honours from the St. Moniuszko Academy of Music in Gdańsk, where he studied with Zbigniew Śliwiński.
Mr. Wojtal continued his education in Paris with Vlado Perlemuter and Suzanne Roche. He attended master classes given by György Sebök and Dieter Zechlin. Recipient of a scholarship from the Frédéric Chopin Society in Warsaw, prize winner at the Polish Piano Festival in Słupsk, Young Musicians' Festival in Gdańsk and the 2nd National Piano Competition in Warsaw.
He has been giving concerts in Poland as also in France, Switzerland, Germany, Italy, Bulgaria, USA, Ukraine and others. At the same time he has developed an extensive activity in piano teaching. Since 1979 he has been conducting a piano class at the Academy of Music in Gdańsk and from 2010 to 2016 he lectured at the Academy of Art in Szczecin. Many of his students received main awards at important international piano competitions, a number of them entered an active concert carrier.  He also works with gifted students from secondary schools.
For many years, the artist has been a member of the National Children's Fund, which looks after exceptionally gifted young Pianists, competition- winners from Polish music schools.
Waldemar Wojtal co-operates with the Ministry of Culture and National Heritage and the Centre for Artistic Education. A member of the Artistic Education Council, he repeatedly served as a jury member at national piano auditions organized by those institutions. Moreover Mr. Wojtal gives master classes in Poland and abroad. He is
also a jury member of national and international piano competitions (Bulgaria, Czech Republic, France, Mexico, Germany, Serbia, Taiwan, Italy) and the founder and organizer of the International Baltic Piano Competition.
From 1999 to 2018 Waldemar Wojtal was the head of the Piano Department at the Academy of Music in Gdańsk. In the years 1993 to1999 and 2004 to 2005 he was the rector of the Gdansk Music Academy. During his tenure, the Academy was moved to its new location and the construction of a concert hall was commenced .
For his artistic and pedagogical activities Mr. Wojtal received the Minister of Culture Award, Order of Merit of the National Education Commi