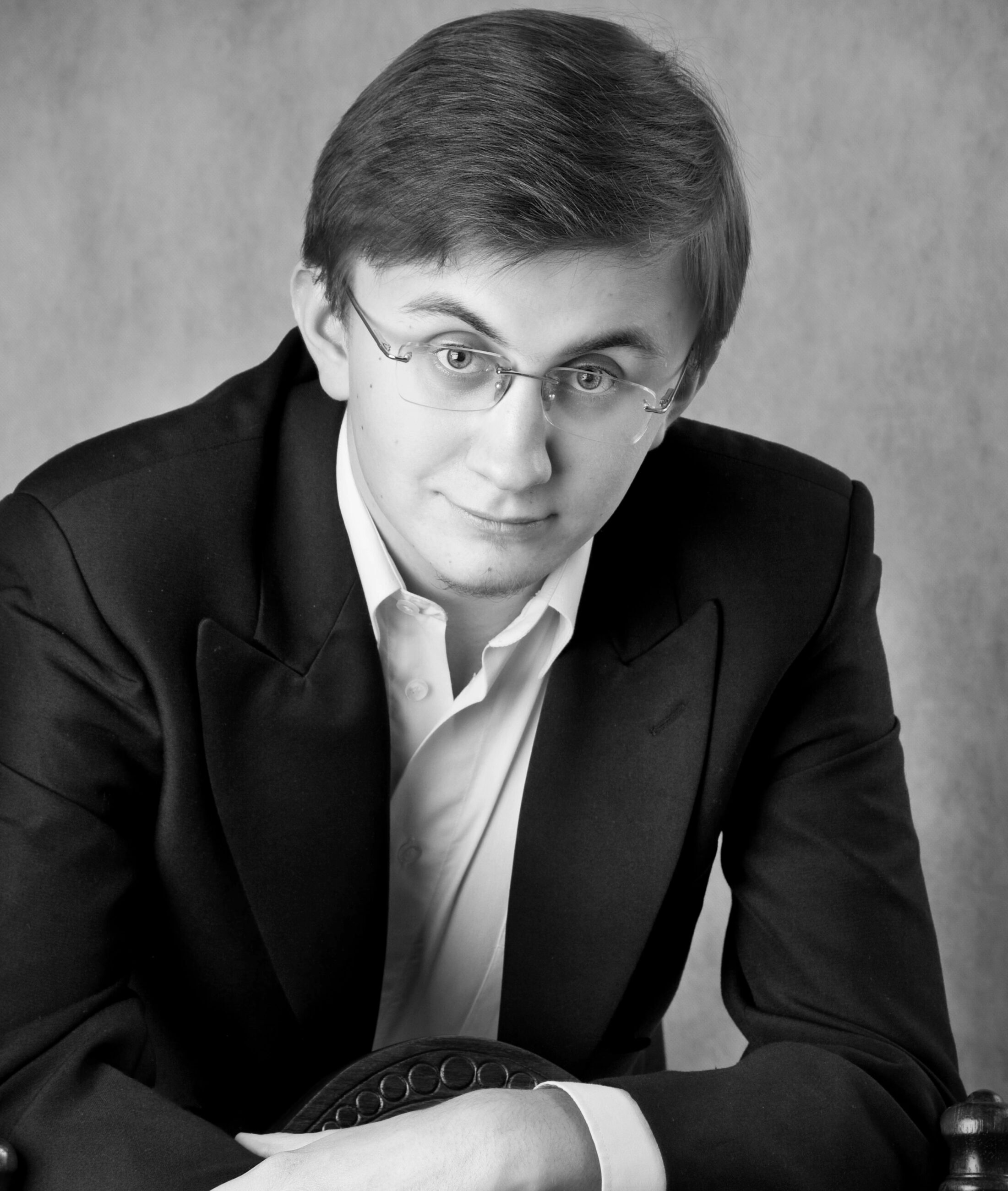 Nikita Volov 
Rosja / Russia
Born on May 7th, 1992. Student at the Moscow State Tchaikovsky Conservatory. Gave concerts in Russia, Ukraine, Azerbaijan, Spain and France.
2011 – special prize at the I Paterna Piano Competition.
2010 – II Prize at the XV International Evangelia Tjiarri Piano Competition in Cyprus in Larnaka.
2009 – I Prize at the IX International Scriabin Piano Competition at Russian Conservatory in Paris.
PROGRAM / REPERTOIRE
I etap / I stage
S. Prokofiev Sonata op. 28 in A minor
G. F. Handel Suite in F-sharp minor HWV 431
Prelude
Fugue
Gigue
F. Liszt Mephisto waltz in A major No. 1
II etap / II stage
I. J. Paderewski Miscellanea: Melody op. 16 No. 2
Humoresques de Concert: Menuet op. 14 No. 1
C. Czerny Variations on a waltz by Schubert op. 12
L. van Beethoven Sonata in F minor op. 57
Allegro assai
Andante con moto
Allegro ma non troppo
F. Schubert – F. Liszt Der Doppelgänger
Erlkönig S. 557a
Półfinał / Semi-final
V. Voloshin Sonata
J. Haydn Sonata in E minor Hob. XVI: 34
Presto
Adagio
Molto vivace
R. Schumann Symphonic Etudes op. 13
J. Zarębski Piano Quintet in G minor op. 34
Allegro
Adagio
Scherzo: Presto
Finale: Presto
Finał / Final
S. Rachmaninov Concerto No. 2 in C minor op. 18
Moderato
Adagio sostenuto
Allegro scherzando