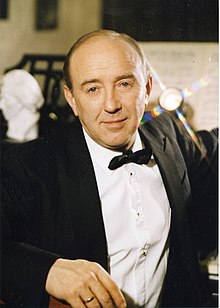 Vladimir Krainev 
Germany
Vladimir Krainev is an outstanding pianist and professor of piano.
As a young child, his gift for music was discovered and developed by his teachers at the Kharkov music school. He continued his studies at the Central music school attached to the Tchaikovsky Conservatory in Moscow and later in the class of the great musician Henrich Neuhaus at the Tchaikovsky Conservatory. He graduated from the Conservatory and did a post-graduate course under the guidance of his late professor's son, an outstanding pianist himself, Stanislav Neuhaus.
After wining first prizes at international contests in Lisbon (Portugal), Leeds (England) and especially after his victory at the IY Tchaikovsky International Contest in Moscow (1970) his carrier as a pianist began. His performances with famous orchestras, eminent conductors and outstanding soloists all over the world have made Vladimir Krainev known as a great musician of our time.
Teaching music came as a natural continuation of his artistic activities. Presently Vladimir Krainev is a professor at the Higher School of Music and Theatre in Hanover (Germany). 29 young pianists from Russia and CIS, France, Germany, China, Korea and other countries study in his class. Many of his students are laureates of prestigious international competitions.
For many years Vladimir Krainev has been giving series of concerts called "Vladimir Krainev invites" at the Tchaikovsky Conservatory. His students as well as laureates of his competition for young pianists participate in these concerts side by side with outstanding musicians.