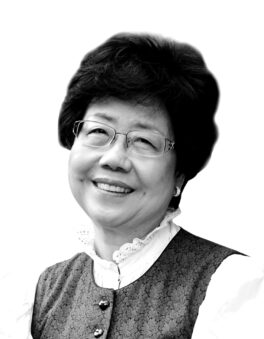 Soo-Jung Shin 
Republic of Korea
Soo-Jung SHIN received her musical training at the Seoul National University, the Vienna Academy of Music(Universität für Musik und darstellende Kunst in Wien) and the Peabody Conservatory of Music, Baltimore, U.S.A. Her teachers include Chung Jin-Woo, Josef Dichler, Leon Fleisher, Wilhelm Kempff and Maria Curzio Diamond. She won many prizes in music competitions including the Dong-A National Competition in Korea, the Elena Rombro Stepanow Competition in Vienna, the Deutsch Industrie Vanband Scholarship Competition among others. She was also awarded the Korean Academy of Arts Award. She received Das Verdienstkreuz 1. Klasse from German Government in 2011.
She made her debut at the age of 13, playing Mozart Piano Concerto No. 20 with Navy Symphony Orchestra (Seoul Philharmonic Orchestra, today)
She has performed with orchestras such as London Philharmonic, Tokyo Philharmonic, Seoul Philharmonic, KBS and NHK Symphony under the batons of Lim Won-Shik, Leon Fleisher, Wolfgang Sawallisch, Sir John Pritchard, Asahina Takashi, Iwaki Hiroyuki, Myung-whun Chung and others. She performed together with Ruggiero Ricci, Nicolai Gedda, Janos Starker, Chung Kyung Wha and others.
She has served as jury of international competitions including ARD, Seoul, Tokyo, Köln, UNISA, Dublin, Hamamatsu, Sendai and Leeds International Music Competitions.
At the age of 26, she became the youngest faculty member at her alma mater, College of Music, School National University. She taught also at Seoul High School of Arts and Kyung Won University where she served as Dean of the School of Music. In 2000 she returned to Seoul National University, where she taught until her retirement in 2007. she was also elected as Dean of the College of Music, first woman in it's history. In 2009, she was elected as member of the National Academy of Arts, Korea. She is Professor Emeritus of Seoul National University and chairperson of Great Mountain Music Festival & School's managing Committee.