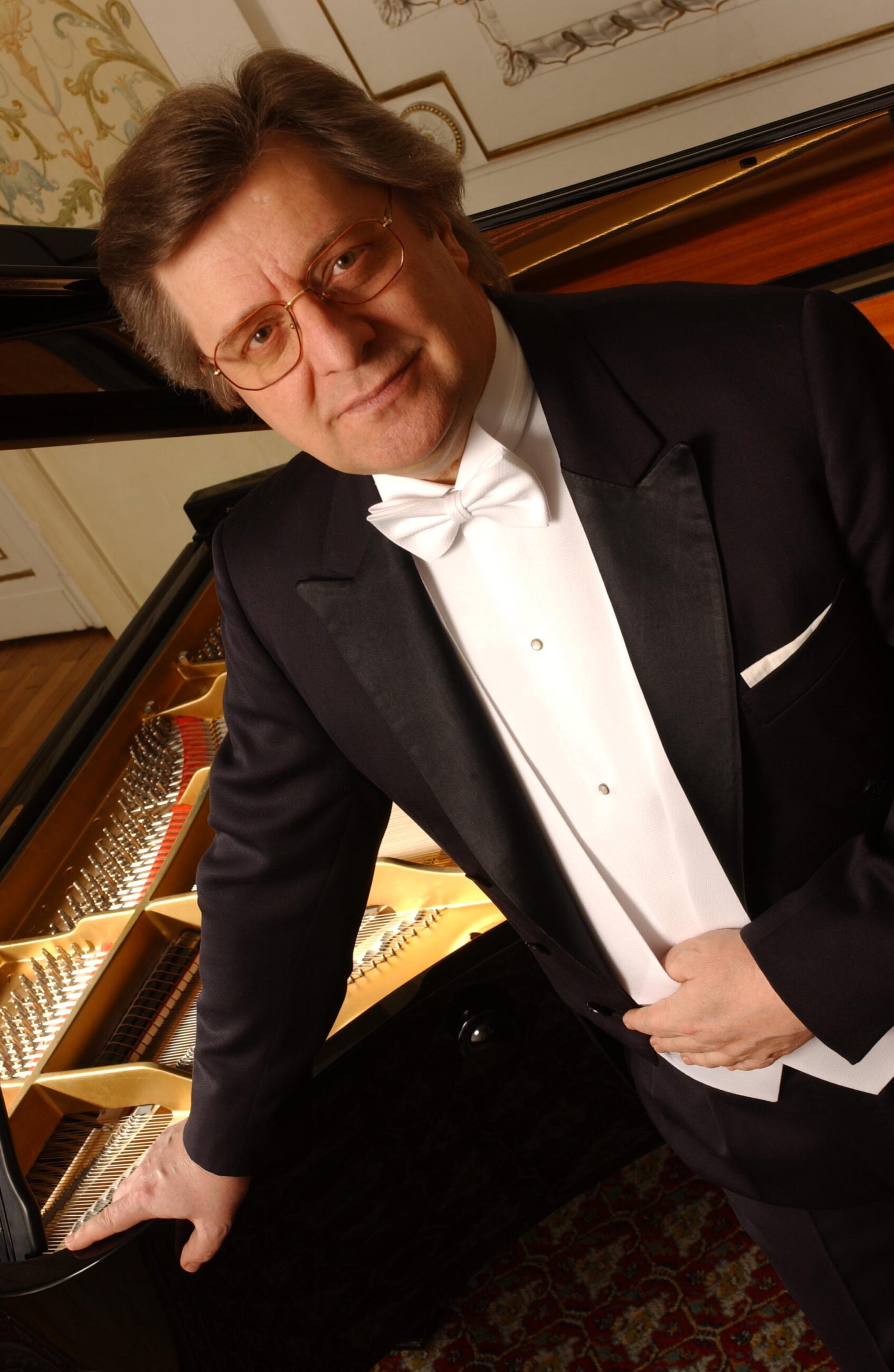 Piotr Paleczny 
Chairman of the Jury
Poland
Piotr Paleczny is one of the most eminent Polish pianists. Graduated from the Music Academy in Warsaw in the class of prof. Jan Ekier.
Prizewinner at five international piano competitions, those in Sofia [1968], Munich[1969], Warsaw[1970], Pleven [1972] and Bordeaux [1972]. Since the success achieved at the 8th International Frederic Chopin Piano Competition, has been engaged in concerts activities on all the continents.
Was appearing as soloist with such internationally renowned orchestras as Warsaw National Philharmonic, National Polish Radio Symphony Orchestra, Chicago Symphony, American Symphony, Royal Philharmonic, Concrtgebouw, BBC London, Gewandhaus, Tonhalle Zurich, Yomiuri Nippon, RAI Roma, Santa Cecilia, Mexico National, Buenos Aires National, National Orchestra Madrid. Piotr Paleczny has been appearing in famous concert halls such as Carnegie Hall, Avery Fisher Hall and Alice Tully in New York, Orchestra Hall in Chicago, Suntory Hall in Tokyo, Teatro Colon in Buenos Aires, Gewandhaus in Leipzig, Concertgebouw in Amsterdam, Royal Festival Hall in London and Tonhalle in Zurich.
Has been holding master classes in Bordeaux, Amsterdam, Paris, Buenos Aires, Paris, Tokyo, Lugano, Mexico City and Warsaw. He sat many times on the jury of international piano competitions in Warsaw [Chopin], Paris, Santander, Tokyo, Hamamatsu, Prague, Taipei, Cleveland, London, Geneve, Los Angeles and Moscow.
Piotr Paleczny made numerous disc recordings for various recording companies such as "Polskie Nagrania", "EMI", "BBC Classic", "Naxos", "Pony Canyon", "CDAccord", "Olympia", "Wifon", "BeArTon", "Sound", "DUX".
Concerts of music – mainly by Polish composers, are significant part of his repertoire. Particulary highly regarded have been his recordings of concertos by F. Chopin [Pony Canyon], Ignacy Jan Paderewski [Sound], Witold Lutoslawski [Naxos] and Karol Szymanowski's "Concerto"- Symphony No.4 [EMI and BBC Classic]. Two of his Chopin CD's – complete Ballades and Piano Concertos – recorded with Sinfonia Varsovia and Jerzy Maksymiuk /BeArTon/, received status of the "Gold Disc". Another recent recording – "The best of Chopin" /DUX/ – has been awarded the "Frederic '99" prize by the Polish Phonographic Academy. In December 2002 this CD achieved status of the "Platinum Disc". He is the only pianist who recorded and performed on stage, the new version of F. Chopin Piano Concertos, based on the recently being released National Edition.
Piotr Paleczny was invited to be a soloist of the extraordinary Gala Concert to commemorate the 100 anniversary of the Warsaw National Philharmonic Orchestra.
Since 1993 he has been the Artistic Director of the oldest music festival held in Poland – the International Chopin Festival in Duszniki Zdrój.
Recipient of the number of Polish and foreign distinctions granted to him in recognition of his outstanding artistic achievements. In 1998 the President of Poland has conferred on him title of Professor.
He conducts the piano class at the Frederick Chopin Academy of Music in Warsaw.