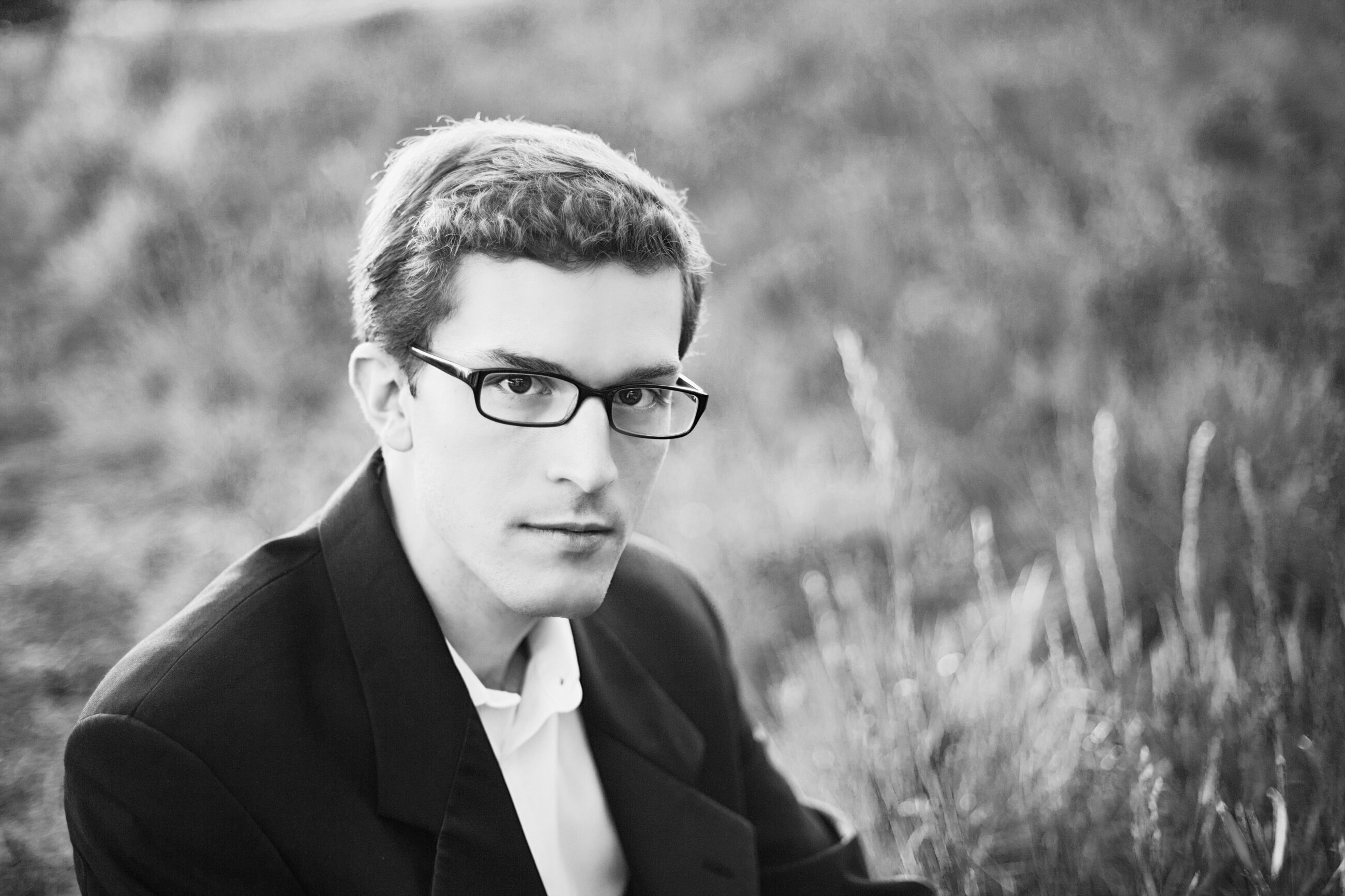 Evan Mitchell
Stany Zjednoczone / USA
Born on May 16, 1987. Graduated from Texas Christian University. Gave concerts in USA.
2012 – I prize at the Piano Texas International Festival Concerto Competition.
2012 – I prize at the Five Towns Music and Art Foundation Competition in New York.
2011 – I prize for the best performance of Prokofiev Concerto at the TCU Concerto Competition.
PROGRAM / REPERTOIRE
I etap / I stage
J. Brahms Sonata in C major Op. 1
Allegro
Andante
Scherzo. Allegro molto e con fuoco
Finale. Allegro con fuoco
II etap / II stage
I. J. Paderewski Album de Mai: Chant d'amour op. 10 No. 2
Scherzino op. 10 No. 3
J. S. Bach Toccata in F-sharp minor BWV 910
W. A. Mozart Sonata in F major, K. 533/494
Allegro
Andante
Rondeau, Allegretto
C. Santoro Sonata No. 4 Fantasia (1957)
Allegro
Andante
Półfinał / Semi-final
L. van Beethoven Sonata in E minor op. 90
Mit Lebhaftigkeit und durchaus mit Empfindung und Ausdruck
Nicht zu geschwind und sehr singbar vorzutragen
A. Berg Sonata op. 1
C. Debussy Etudes Book II
J. Brahms Piano Quintet in F minor op. 34
Allegro non troppo
Andante, un poco adagio
Scherzo: Allegro
Finale: Poco sostenuto – Allegro non troppo – Presto, non troppo
Finał / Final
S. Rachmaninov Concerto No. 3 in D minor op. 30
Allegro ma non tanto
Intermezzo. Adagio
Finale. Alla breve