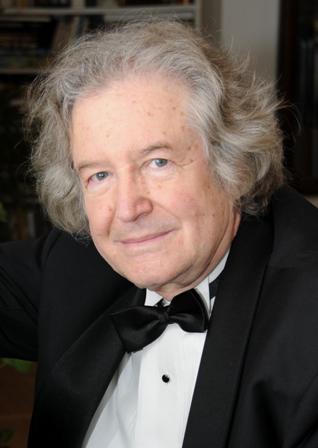 Michaił Voskresenskiy
Russia
Mikhail Voskresensky commands an international reputation as a pianist in the great Romantic tradition. He graduated from the Moscow Conservatory where he studied under Ilia Klyachko, Boris Zemliansky, Yakob Milstein, Lev Oborin (piano) and Leonid Roizman (organ). As student of the famous Lev Oborin, the winner of the First Chopin Competition in 1927, Voskresensky adopted his teacher's refined romanticism and perfect taste in harmony with the piano's splendid sound. The images evoked by his playing suggest contrasting musical colors, never out of harmony, and a charming legato inducing the instrument to sing. 'His playing fascinates audiences with its artistry, cordiality and ingeniousness. Mikhail Voskresensky is a very talented and intelligent musician', wrote Oborin about his pupil. Mikhail Voskresensky is Prize-winner of the Schumann International Competition in Berlin, the International Competition in Rio de Janeiro, the George Enescu International Competition in Bucarest and the Van Cliburn Competition in Fort Worth.
In 1957 the young pianist took part in the Prague Spring Festival where he performed European premiere of Shostakovich Second Piano concerto with the presence of Shostakovich himself. In 1966 he was honored with the Merited Artist of Russia award and in 1989 the People's Artist of Russia.
Mikhail Voskresensky's concert geography is very large. He performed with more than 150 conductors in almost all countries of Europe, Japan, Korea, China, Australia, USA, Mexico and Peru. He had wonderful critics in international festivals in Tours, Colmar and Aix-en-Provence: "Voskresensky is not only an outstanding virtuoso, he lives in music and plunges into its depths…" Semaines Musicales, Tours. During his New York debut his performance of Liszt Sonata and 5-th Scriabin sonata was highly estimated. His colleagues in chamber music were Borodin quartet, Shostakovich quartet, Tokyo quartet in New York, violinists M.Yashvili (all violin sonatas of Beethoven in 2004-05 season), R.Nodel and P.Berman, cellists E.Altman and A.Kniazev. Voskresensky's large repertoire includes all Beethoven sonatas, all works of Chopin, 64 piano concertos with orchestra, played with John Pritchard, Franz Konwitschny, Kurt Mazur, Stanislav Scrowachewsky, Eugeny Svetlanov, Charles Dutoit etc.
He recorded more than 50 CD's.
Mikhail Voskresensky is a distinguished professor at the Moscow Conservatory, the chair of the professorship of piano faculty. His pupils have won 111 international prizes including 49 gold medals. Between them Stanislav Igolinsky, Amir Tebenihin, Temirzhan Erzhanov, Yakov Kasman, Alexander Ghindin, Sergej Koudriakov, Sergei Kuznezov, Evelina Vorontsova, Elena Kuznetsova, Mikhail Yanovitsky, Kooryeong Park, Oleg Marshev and Yury Favorin etc … In 2001-04 prof. Voskresensky taught in Toho Gakuen University in Tokyo where his pupils had won 12 different prizes including Akiko Yamamoto's triumph at Schumann International competition in Zwickau in 2004. As a competition jurist Mikhail Voskresensky was in Sydney, London, Leeds, Geneva, Hamamatsu, Tel Aviv, Los Angeles and many others. He was a jury member of the last Tchaikovsky Competition and constantly is the chairman of Scriabin International Competition in Moscow.
Not so long ago he played the first concerto by Shostakovich in Beijing and the first concerto by Tchaikovsky in Shanghai under the button of Charles Dutoit. In the fall of 2007 during the celebration of the 100 anniversary of his teacher Lev Oborin, Voskresensky played in the Great Hall of Moscow Conservatory the Forth Concerto by Beethoven under the button of Vladimir Ashkenazi and The Second concerto by Brahms with Leonid Nikolaev.