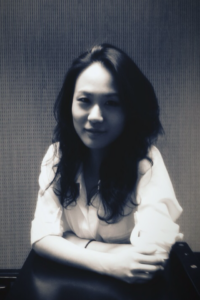 Kyung Lee Hwa
Korea / Korea
Graduated from the University of Music and Theatre Felix Mendelssohn Bartholdy in Leipzig. Gave concerts in Korea and Germany.
2010 – I prize at the VIII International Music Competition in Padova in Italy.
2004 – I prize at the In-Je University Music Competition in Korea.
PROGRAM / REPERTOIRE
I etap / I stage
J. Haydn – Sonata in C major Hob. XVl: 48
C. Debussy – Preludes
Book I: Les sons et les parfums tournent dans l'air du soir Preludes
Book II: Les fées sont d'exquises danseuses
A. Scriabin – Fantasia op. 28
II etap / II stage
I. J. Paderewski – Miscellanea: Nocturne op. 16 No. 4 Humoresques de concert: Menuet op.14 No. 1
L. van Beethoven – Sonata in A-flat major op. 110
Moderato cantabile molto espressivo
Scherzo: Allegro molto Adagio ma non troppo.
Fuga: Allegro ma non troppo
C. Franck – Prelude, chorale and fugue
Półfinał / Semi-final
D. Scarlatti – Sonata in E major K. 380 Sonata in G major K. 201
M. Ravel – Miroirs
Une baroque sur l'océan
R. Schumann – Kreisleriana op. 16
A. Dvořak – Piano Quintet in A major op. 81
Finał / Final
L. van Beethoven – Concerto No. 4 in G major op. 58
Allegro moderato
Andante con moto
Rondo