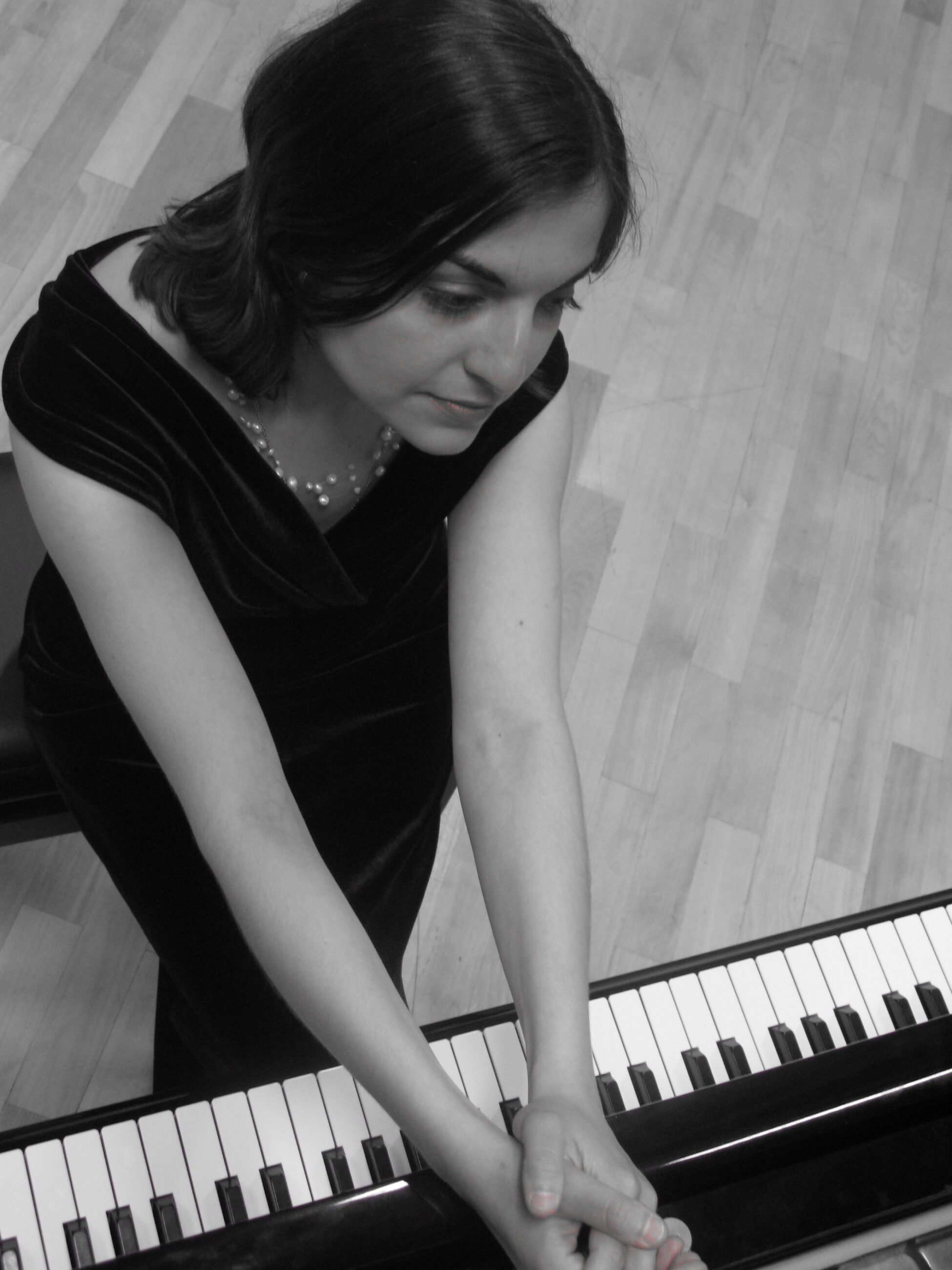 Violetta Khachikyan
Rosja / Russia
Urodziła się 4 kwietnia 1988 roku. Studentka Uniwersytetu Muzycznego w Tel Awiwie. Koncertowała w Rosji, Izraelu, Chinach, Japonii.
2011 – I nagroda Konkursu Koncertów pamięci J. Bistritzky'ego.
2004 – I nagroda II Międzynarodowego Konkursu Pianistycznego Romantischer Stern.
Born on April 4th, 1988. Study at the Buchman-Mehta School of Music at the Tel Aviv University. Gave concerts in Russia, Israel, China, Japan.
2011 – I prize at the Concerto Competition in memory of Jacob Bistritzky.
2004 – I prize at the II International Piano Competition Romantischer Stern.
PROGRAM / REPERTOIRE
I etap / I stage
S. Gubaidulina Chaconne (1962)
L. van Beethoven Sonata in E-flat major op. 81 a
Les Adieux – Adagio – Allegro
L'Absence – Andante espressivo
Le Retour – Vivacissimamente
II etap / II stage
I. J. Paderewski Miscellanea: Nocturne op. 16 No. 4
Humoresques de Concert: Caprice (genre Scarlatti) op. 14 No. 3
F. Schubert Sonata in C minor D. 958
Allegro
Adagio
Menuetto, allegro
Allegro
F. Chopin Mazurkas op. 33
Półfinał / Semi-final
F. Liszt Sonata in B minor S. 178
J. Haydn Sonata in F major Hob. XVI : 47
Moderato
Larghetto
Allegro
B. Bartók Sonata Sz. 80
Allegro moderato
Sostenuto e pesante
Allegro molto
A. Dvořák Piano Quintet in A major op. 81
Allegro, ma non tanto
Dumka: Andante con moto
Scherzo (Furiant): molto vivace
Finale: Allegro
Finał / Final
F. Liszt Concerto No. 2 in A major