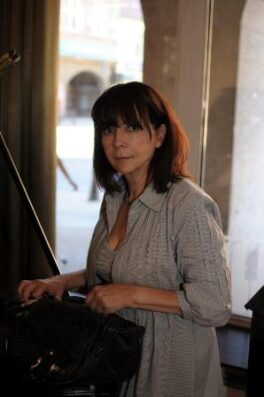 Katarzyna Popowa-Zydroń
Poland
The teacher of Rafał Blechacz, 1st Prize Winner of the 15th International Frederic Chopin Piano Competition, Warsaw. Polish pianist of Bulgarian origin. Graduated with honours from the State High School of Music (Academy of Music) in Gdansk, in prof. Zbigniew Sliwinski's class, in 1973. Completed her postgraduate studies in Hochschule für Musik und darstellende Kunst in Vienna, in prof. Alexander Jenner's class. Participant of master classes run by Susanne Roche, Dieter Zechlin and Georgy Sebok.
Prizewinner of the Polish competitions: 4th Polish Festival of Young Musicians; 2nd Polish Competition of Piano Music. Entered semi-finals of 9th International Chopin Competition, Warsaw, 1974 (won 4th award); Piano Competition in Terni, Italy, 1975 and ARD Piano Competition in Munich in 1978. She gives performances both in Poland and other countries. She is a professor of piano at the Academy of Music in Gdansk and in Bydgoszcz. She has been also teaching several talented high school students.
Prof. Katarzyna Popowa-Zydroń co-operates with the Centre of Artistic Education in Warsaw. She has been a jury member during several Polish and foreign competitions. Her students have been prizewinners of the various piano competitions in Poland and abroad. She teaches in English and German.