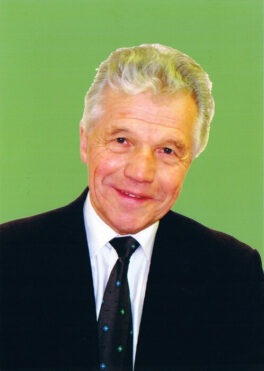 Heinz Medjimorec 
Austria
Born in Vienna in 1940. He studied at the Viennese Academy of Music and Performing Arts (now University of Music and Performing Arts) with Richard Hauser.
Prizes at International Piano Competitions (Salzburg, Geneva, Vienna).
He started his career as a concert pianist at the age of 20. Tours through Europe, the Near ande Middle East and the USA. Recitals and piano concertos (Vienna Symphony, London Symphony, RSO Berlin, RSO Vienna, Belgrad, Ljubljana etc.). Radio recordings. TV appearances.
Since 1968 , he is pianist of the "Haydn Trio Wien". Concerts with this ensemble in North- and South America, Africa, Europe and the Far East. Recordings (LPs, CDs) of the Haydn Trio Wien with Teldec, Warner Apex, Arabesque N.Y. and Musica Wien.
He accompanied several well-known singers like Edith Mathis, Peter Schreier, Kurt Equiluz a.o. in numerous Liedrecitals. For many years he was piano duo partner of Hans Petermandl.
Other musical activities: jury member in international and national Piano and Chamber Music Competitions (Bremen, Köln, München, Dublin, Seoul, Sydney, Graz, Wien). Masterclasses (solo and chamber music) in Europe, Australia and in the USA.
Since 1975, he has been teaching young concert pianists at the Keyboard Institute of the University of Music and Performing Arts in Vienna. Professor emeritus since 2008.