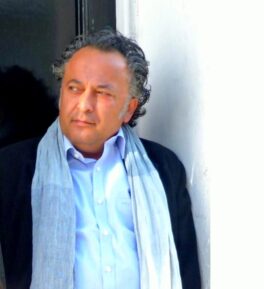 Francisco J. Cruz Plaza 
Spain
Professor Francisco J. Cruz Plaza, Doctor of Musical Arts
Professor Cruz Plaza was taught by Noretta Conci, Bella Davidovich, Norman del Mar, Frederyk Gevers, Charles Rosen and various others.
He is a pianist, professor, artistic director, musical producer and musical programmer. He advises some of the world's leading cultural centres, universities and acts as a trustee for a number of museums.
He is an expert in the work of J.S. Bach, and his repertoire includes all of the keyboard works. He has given lectures and master classes since the 1990s around the world, and has performed Ligeti's 'Studies for Piano' under the supervision of the composer himself.
Dr Cruz Plaza has founded a number of festivals, and is a prolific advocate for young musicians, working with over a dozen foundations that support classical music. He is also a judge and trustee for a number of prestigious international piano competitions.
His work on regenerating audiences who attend classical music concerts has established a new global benchmark, which has guided large orchestras, festivals, competitions and auditoria from Qatar to New York, through London, Moscow, Berlin, Amsterdam, Brussels, Dallas, Paris…