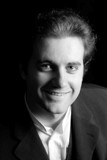 Josu De Solaun
Hiszpania / Spain
Urodził się 27 października 1981 roku. W 2005 ukończył Manhattan School of Music w Nowym Jorku, gdzie w 2011 roku obronił tytuł doktora sztuk muzycznych. Koncertował w Japonii, Stanach Zjednoczonych, Wielkiej Brytanii, Francji, Hiszpanii, Bułgarii, Niemczech, Chile.
2013 – II nagroda VII Międzynarodowego Konkursu Pianistycznego w Iowa w Stanach Zjednoczonych.
2009 – I nagroda I Konkursu Pianistycznego Unii Europejskiej w Czechach.
Born on October 27th, 1981. Graduated from Manhattan School of Music, New York, USA. In 2011 – Doctorate in Musical Arts, D.M.A., Manhattan School of Music. Gave concerts in Japan, USA, United Kingdom, France, Spain, Bulgaria, Germany, Mexico, Chile.
2013 – II prize at the VII Iowa International Piano Competition in the USA.
2009 – I prize at the I European Union Piano Competition in Czech Republic.
PROGRAM / REPERTOIRE
I etap / I stage
D. Scarlatti Sonata in B minor K. 87 L. 33
Sonata in A major K. 212 L. 135
E. Granados Valses Poéticos
R. Wagner – F. Liszt Isolde's Love Death from Tristan and Isolde
II etap / II stage
I. J. Paderewski Miscellanea: Nocturne op. 16 No. 4
Humoresque de Concert: Caprice (genre Scarlatti) op. 14 No. 3
J. Haydn Sonata in C minor Hob. XVI: 20
Moderato
Andante con motto
Allegro finale
J. Brahms Klavierstücke op. 118
Intermezzo in A Minor, Allegro non assai
Intermezzo in A Major, Andante teneramente
Ballata in G Minor, Allegro energico
Intermezzo in F Minor, Allegretto un poco agitato
Romanza in F Major, Andante
Intermezzo in E-Flat Minor, Andante; Largo e mesto
Półfinał / Semi-final
F. Mompou Paisajes
R. Schumann Sonata in F-sharp minor op. 11
Introduzione. Un poco Adagio – Allegro vivace
Aria
Scherzo e Intermezzo. Allegrissimo
Finale. Allegro un poco maestoso
N. Kapustin Toccatina op. 36 (1982)
R. Schumann Piano Quintet in E-flat major op. 44
Allegro brillante
In modo d'una marcia. Un poco largamente
Scherzo: Molto vivace
Allegro ma non troppo
Finał / Final
S. Rachmaninov Concerto No. 3 in D minor op. 30
Allegro ma non tanto
Intermezzo. Adagio
Finale. Alla breve