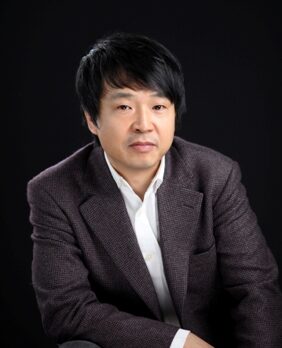 Choong-Mo Kang
Republic of Korea
Born in South Korea, Choong-Mo Kang has performed to critical acclaim with the London Philharmonic Orchestra, the Moscow Philharmonic Orchestra, and Korea's leading orchestras. He has performed at Carnegie Hall, The Opera House in Sydney, and throughout the U.S., Europe, and Asia. In 2003 Mr. Kang performed in Moscow and St. Petersburg to commemorate the 10th anniversary of the death of Russia's revered pianist Tatiana Nikolaeva. He aspires to master and perform Johann Sebastian Bach's entire works for the keyboard.
A graduate of Seoul National University, he received his master's degree from the San Francisco Conservatory and his Artist's Diploma from Peabody Conservatory. While pursuing his DMA at Peabody, he was appointed as a member of the Peabody piano faculty.
Mr. Kang's recordings include Bach "Goldberg Variations", Inventions and Sinfonias, and The Well-Tempered Clavier. The great pianist and conductor Leon Fleisher praised Mr. Kang's Goldberg Variations as "A quite spectacular performance. A notable addition to the Goldberg discography."
Mr. Kang is a teacher at the Korea National University of Arts in Seoul and his students have been prizewinners in prominent competitions, such as Queen Elisabeth, Van Cliburn, Dublin, Epinal, Hamamatsu, Leeds, Long-Thibaud, Maria Canals, Shanghai and many more.
Mr. Kang has given master classes throughout Europe, Asia and North America. He has been an artistic director of the Euro Music Festival and Academy in Leipzig and a faculty member of the Ishikawa Music Festival in Japan. Mr. Kang has served on the jury of prestigious international competitions, which include Cleveland, Warsaw, Dublin, Shanghai, Seoul and Sydney.