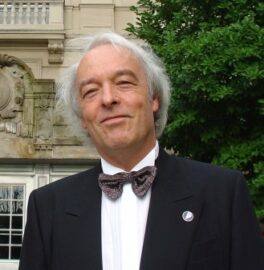 Andrea Bonatta 
Italy
Andrea Bonatta was born in Bolzano. Major influences in his musical development were studies with Paul Badura-Skoda in Vienna, Nikita Megaloff in Geneva, Stefan Askenase in Bonn and Wilhelm Kempf in Positano.
Andrea Bonatta has often been defined as a 'poet of the piano'. Most recent recitals includes Rome, Berlin, Moscow, Prague, Shanghai, Beijing and Paris. He has recorded on CD Brahms' complete works for piano as well as several other CD's dedicated to Liszt and Schubert, getting top critical reviews: Choc/Le Monde de la Musique; ffff/Telèrama, best CD of the year/Neue Musikzeitung.
His book on Brahms' piano work is considered a milestone in this field and has already been translated into German.
Andrea Bonatta is the Artistic Adviser of the 'Feruccio Busoni' Piano Competition in Bolzano and the "Franz Liszt" Competition in Utrecht. He has been also the Vice President of the World Federation of International Music Competitions of Geneva.
He is often a member of the jury at the most important international competitions, also as president of the jury (Bolzano, Weimar, Vercelli, Utrecht, Dortmund, Terni, Pretoria, Ettlingen, Moscow, Shanghai, Shenzhen, Xiamen, Seoul, Taipei, Hilton Haed, Cleveland etc.). He very much likes chamber music and has played as a duet with pianists such as Paul Badura-Skoda and Valentin Gheorghiu or violinists like Domenico Nordio or Sergei Krylov.
Andrea Bonatta is piano Professor at the Conservatory in Bolzano, Honorary Professor at the Shanghai Conservatory as well as founder and director of the Piano Academy-Eppan.
Besides his activity as a soloist, he recently started a very successful activity as a conductor in the USA, Italy, China and Korea conducting Concertos from the piano as well as symphonic works with orchestras such as Shenzhen Symphony Orchestra, Orchestra del Teatro Olimpico di Vicenza and Suwon Philharmonic Orchestra.